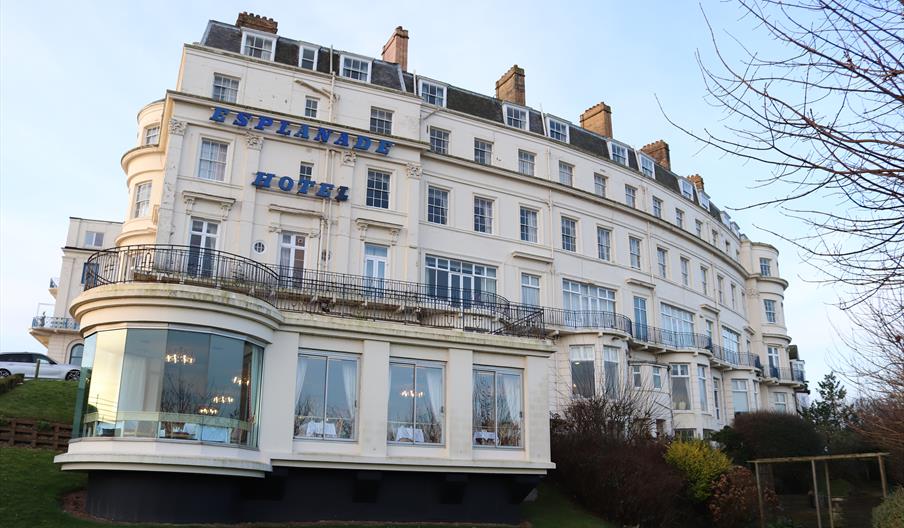 About
The Esplanade Hotel holds a commanding position above the cliffs overlooking Scarborough and the south bay. With fantastic views over the bay this large comfortable hotel, richly decorated and with unique charm and character abounds with genuine hospitality.

Behind the old-fashioned warm welcome you will find the advantages of a well-run modern hotel, comfortable, well-planned accommodation, excellent facilities and courteous efficient service from well trained staff.

It is this combination of old and new that makes our hotel so popular with many of our guests, returning year after year.