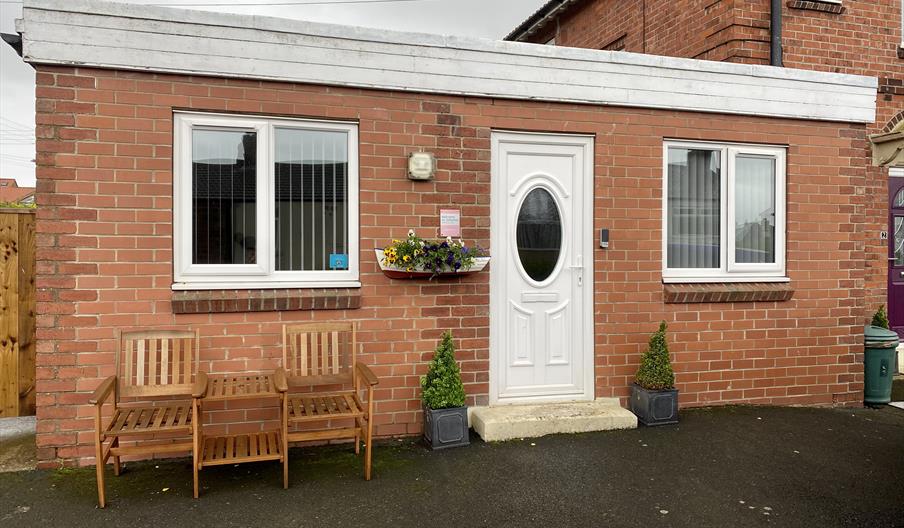 About
Peeler's Rest is self-catering holiday accommodation located in the picturesque fishing village of Staithes, near Whitby, on the north east coast of England.

Whether you enjoy coast or country a visit to Staithes offers the best of both worlds. One day you could be walking along the rocky foreshore or along the cliff tops and the next you could be exploring the breathtaking North York Moors. The Cleveland Way, a well-known walking route from Helmsley to Filey, also passes through Staithes. You could of course just relax down by the harbour with a pint or two!

The holiday accommodation joins onto the village's former police house that was built in the 1920's. The single storey building was added some years later and formed the police office and garage. The whole property was put up for sale by North Yorkshire Police in 2000. The present owners were lucky enough to buy the property in 2001 and in 2011 converted the garage into a bedroom and altered the former office into a lounge and kitchen area. These two rooms can now accommodate up to two adults and one child with all the facilities required for a comfortable and relaxing break away.
Facilities
Children
Children welcome - Children welcome from any age
Facilities
Property Facilities
Dogs/pets accepted by arrangement
Facilities
Property Facilities
Facilities
Room/Unit Facilities
Facilities
Room/Unit Facilities
Entrance
Entrance is well lit
Steps to the main entrance:
Number of steps to entrance1
Access
Good contrast between the floor and walls
Level access (no steps/thresholds) or access by ramp or lift to:
Kitchen
Lounge
One or more bedrooms
Toilet and bathroom
Kitchen
Seating available in kitchen
Sink taps have lever handles
Bed/ Bathrooms
Bathrooms available with:
Bedroom furniture can be re-arranged if requested by guest
Bedrooms available with non-allergic bedding (ie non-feather pillows)
Parking for Single unit properties:
Parking space provided
Within 50 metres approx. of entrance
This information is self-assessed; therefore we accept no liability for its accuracy. Please contact the venue for further information.