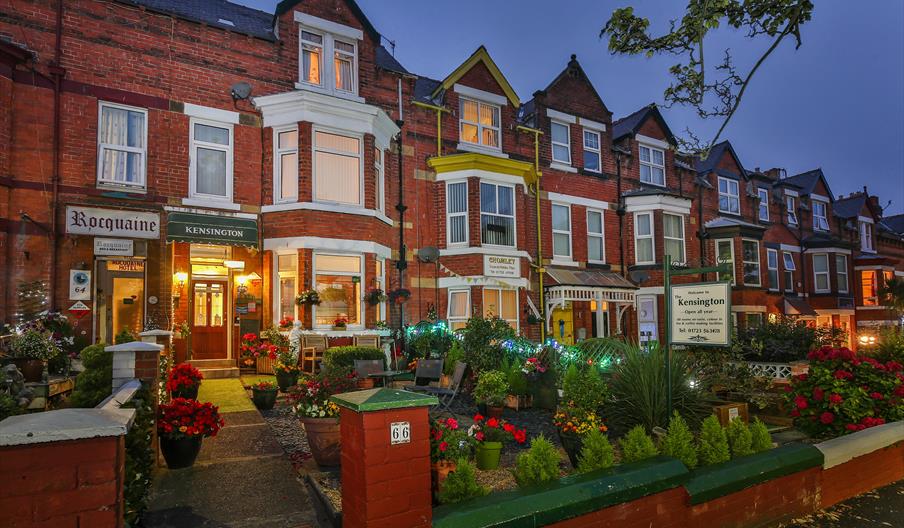 About
New-style comfort with old-style hospitality in our Adults Only guesthouse Your perfect Scarborough holiday starts here at The Kensington, where we offer not only cosy and comfortable accommodation but a real commitment to fulfilling the needs of our guests.
Our Bed and Breakfast is superbly situated on the North Bay, close to Peasholm Park, the open air theatre, the town centre, the train station and the Stephen Joseph Theatre. We are also within walking distance of Scarborough seafront and beaches as well as the castle. For your convenience we also have free Wi-Fi.
Our breakfast options include the traditional full English breakfast, as well as a wide and tasty selection of Vegetarian and Vegan alternatives. We also offer delicious home-made complimentary cup cakes for all our guests.
We make cleanliness and hygiene the top priority of our lovely Victorian home, along with a real passion for customer service. Home-cooked meals are served in a comfortable and friendly environment, which we hope you will find makes all the difference to your trip.
Halloween 2020 at the Kengsinton
Book your Howl'o'ween short break today! With the summer holidays a fond but distant memory, and Christmas not approaching quickly enough, Halloween is a perfect excuse for you and your family, friends & loved ones to indulge in a well-earned break. When thinking about potential places to stay over the Halloween period, Yorkshire should certainly be in your thoughts. The area is home to a number of great Halloween events, as well as offering visitors affordable accommodation to stay in, such as The Spooktacular Kensington Guest House.
Come and sink your teeth into our tasty breakfasts, including succulent blood sausage, baked zom-beans, ashes to hash browns and you might want to hang around for our Fiendishly delicious Evening Meals featuring our famous roast slaughtered lamb, rest in pees and monster mash coupled with other things all tasty. Come and meet our faithful butler Norman who is just dying to meet you and why not have your photo taken with him. Why not indulge your taste buds with our special Ghoulishly Delicious complimentary Halloween themed Cup Cakes.
There are loads of events to sink your teeth into such as this Halloween we dare you to explore the medieval castle ruins of Scarborough after dark. Hear tales from the castle's haunted past and learn about its gruesome history... Come and see some spooky happens at the North Bay Railway Screamexpress, not to mention the York Dungeon. Here, Scarborough is brimming with spooky events and destinations to get you in the mood. Don't be scared to book direct for the best discounted prices