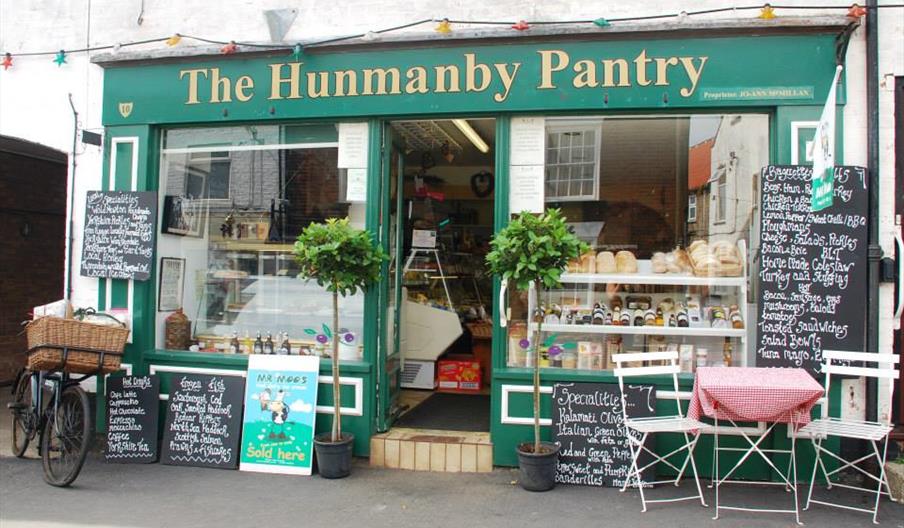 About
The Hunmanby Pantry is a Yorkshire delicatessen and store in the heart of the historic village of Hunmanby.
Loved for their freshly baked goods and locally sourced produce, the family-run business is a local favourite and must-see spot for visitors looking for a true taste of Yorkshire.
Packed with a deli counter to fill your picnic basket with cheeses, chutneys, pies and pastries, or ask one of the team to create a bespoke hamper — the perfect gift for any foodie.
While regulars pop in for their daily catch up and handmade sandwich, visitors can also pick up fresh Yorkshire grown flower posies, scones and cakes, or find their new favourite ale on the rustic shelves.
Proudly bringing back the values of the traditional grocer and The Hunmanby Pantry's friendly team offer a warm Yorkshire welcome and a helping hand.