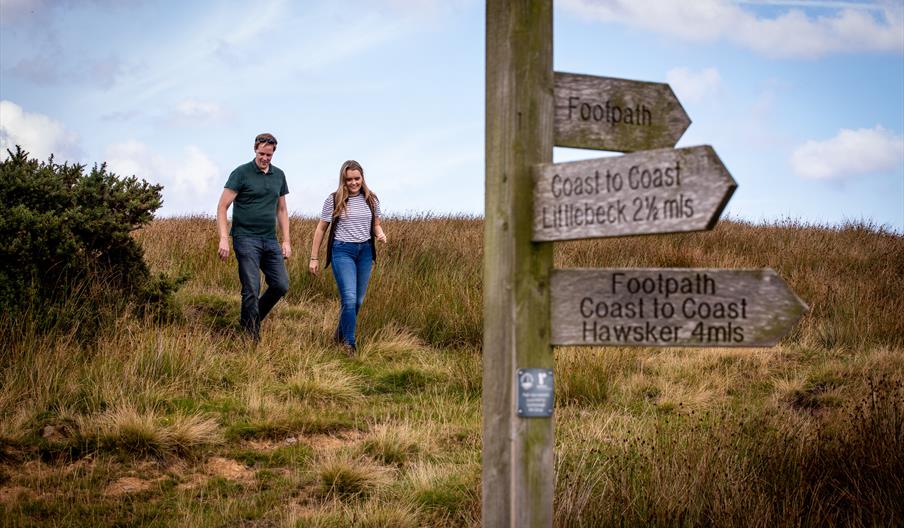 About
The most famous – some would say notorious – challenge walk across the North York Moors is the Lyke Wake Walk, a 40-mile route from west (Osmotherley) to east (Ravenscar). You are invited to walk it in under 24 hours, and thousands have completed the challenge since the 1950s.

The name? An old dialect song tells of a 'wake (ie, a watching over) for a 'lyke' (a corpse) – an apt thought for such an arduous route – and the walk emblem is a coffin.

It's essential to be properly prepared and supported if you intend to attempt the walk. There's plenty of useful information on the website of the New Lyke Wake Club.
Book Tickets
Facilities
Routes
Accessibility of route - Easy to Access.
Description of route - The most famous – some would say notorious – challenge walk across the North York Moors is the Lyke Wake Walk, a 40-mile route from west (Osmotherley) to east (Ravenscar).
Length of route (miles) - 40
Typical duration of route - 24 Hours
Map & Directions