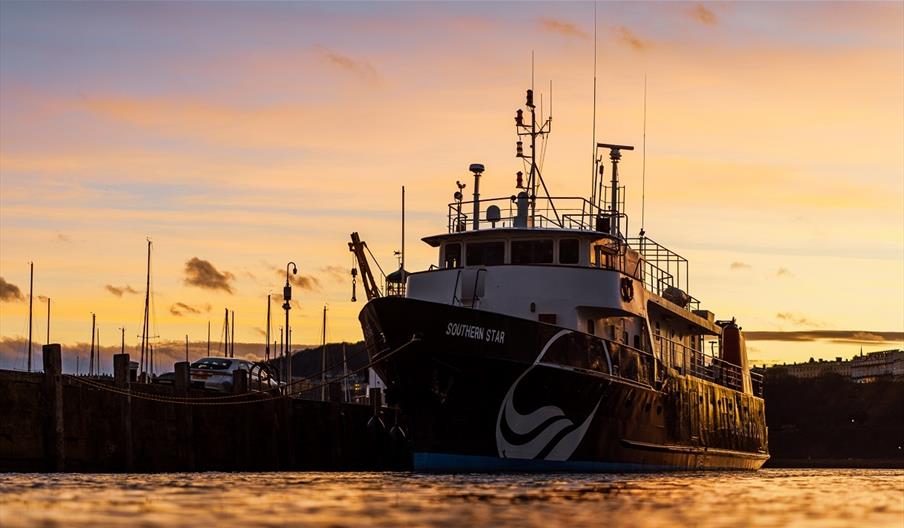 About
SeaGrown was established in 2018 in Scarborough. The company operates an ocean farm at a licensed site 4 miles off the Yorkshire Coast, where it sustainably grows seaweed and also plans to cultivate shellfish in the future. SeaGrown's farmed seaweed will be used as a sustainable and nutritious food source, but can also be a key ingredient in a large number of industrial applications such as biodegradable plastics, biochemicals, cosmetics and pharmaceuticals, animal feeds and soil enhancers.
SeaGrown produces a range of seaweed-based food and bath products and also operates MV Southern Star, a ship based in Scarborough Harbour, where visitors are welcomed aboard to visit the shop and café, learn more about SeaGrown's unique ocean farming operation, or simply to enjoy drinks whilst watching the sun go down from the best vantage point in town. Southern Star is berthed on the seaward end of the Vincent Pier (the one with the lighthouse on the end) and is open to visitors daily, weather permitting.
Our café aboard Southern Star is open for hot and cold drinks and snacks with deck and quayside seating areas. Using only freshly-ground triple-certified coffee and proper Yorkshire Tea, you can be sure you'll be starting your day off right at the SeaGrown Centre!
We have our fully licenced bar on board with a selection of draught beers and local ales and with panoramic views across the harbour and South Bay, there's no better place to relax in good company and watch the sunset behind the town!
Throughout the summer season, we run regular live music and seafood events on the ship, which are always a hit with locals and visitors to the coast!
Featured on the main deck is our visitor centre, a space packed full of information and images where you will be able to learn more about our operations here on the North Yorkshire coast and the benefits of seaweed for the environment, industry, and you.
Book Tickets
Facilities
Catering
On-site light refreshments
Map & Directions