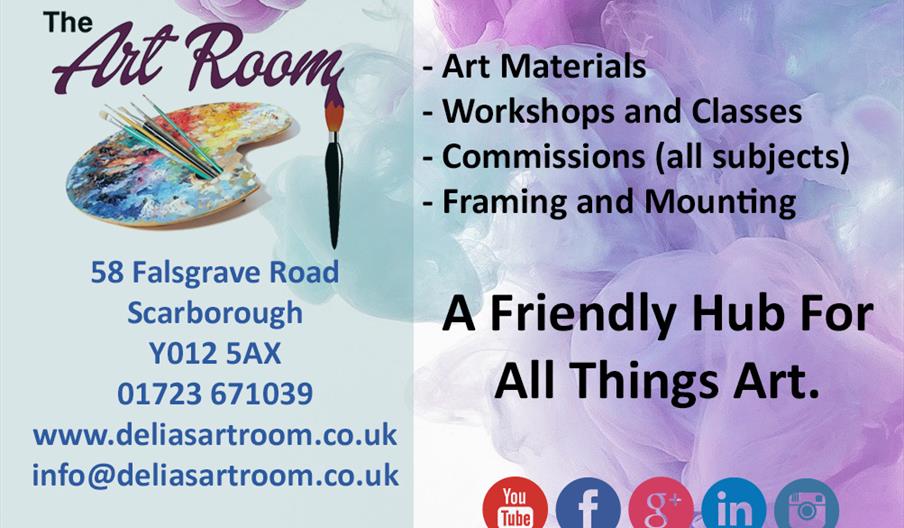 About
Located in the ever-growing Falsgrave area of Scarborough, The Art Room is a friendly hub for all things art! It is a gallery, shop and workshop space as well as offering a range of other services such as framing and mounting and commissioned work.
If you are looking for something different to do during your visit to Scarborough why not book into one of our art workshops, we offer a wide variety of classes such as coloured pencil, watercolour and acrylic painting. We also offer an Art Club where like-minded creatives can come together and work on their art while enjoying a Yorkshire tea and a chat.
The Art Rooms Gallery is a showcase of local talent from up and down the Yorkshire coast with exhibitions regularly being put on.
You can see what shows are on by visiting their website or Facebook page.
Book Tickets