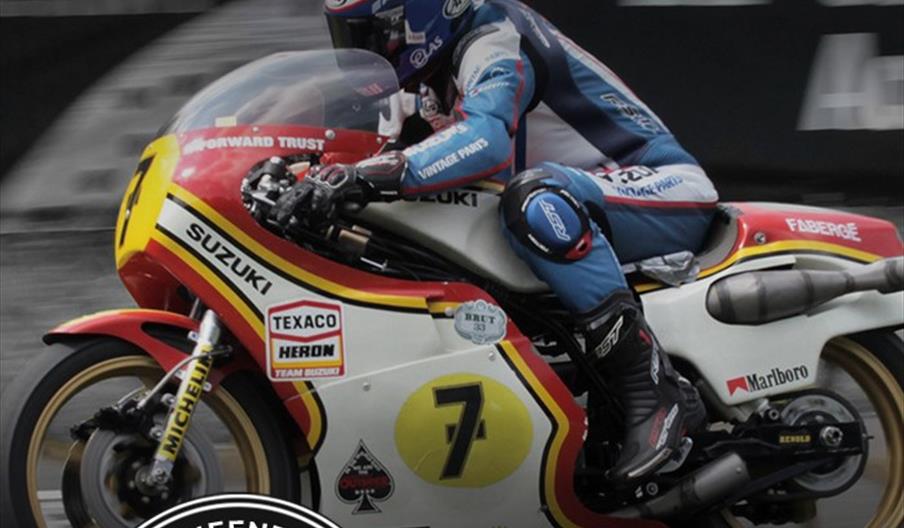 About
THE BARRY SHEENE CLASSIC RACES - 26th and 27th June 2021
Tickets are available digitally and will be sent to the email address used when placing your order.
Please ensure that you enter the correct email details when placing your order. You can either print your tickets at home or bring your device to the circuit and show the email upon entry. If you decide to bring your device on the day then please be aware you will need internet access on your mobile in order to display the email.
If you require printed tickets and do not have an email address, please call the customer service number on 01723 333322
CHILDREN under 16 are FREE (proof of age may be required) and do not require a ticket but must be accompanied by an adult with a valid admission ticket.
ENTRANCE TIMES: The circuit will be open for admission from 2 p.m. on the Friday before the meeting and from 7:30am on Saturday and Sunday, and closes 12 noon on the Monday after the event. High vehicles will need to exit the circuit on Sunday evening due to the Jackson Lane road closure coming into effect again on Sunday night.
CAMPING & MOTORHOMES/CARAVANS: ADVANCE booking is ESSENTIAL for the limited number of pitches which are available from Thursday night to Monday morning. No electric hook-ups are provided. Tent pitches are for one tent accommodating no more than 6 people. All pitches will be marked out with 'distancing' gaps and allocated to ticket holders. Entry instructions for Motorhomes will be provided with space allocations. Admission tickets must be purchased separately for each adult for each race day's attendance.
On entry to the circuit, wristbands are issued to all ticket holders and must be worn at all times whilst at the circuit. Security officials will be checking wristbands during the event. Movement around the circuit may be restricted for distancing reasons but extra crossing points will be opened periodically.
SELECTED TICKET TERMS AND CONDITIONS
• Full Terms and Conditions can be viewed here.
• Tickets are for specific event days. Tickets cannot be refunded unless the event is cancelled or Government regulations cause significant changes to the event.
• Your booking is only confirmed once you receive a written confirmation notice via email or post from Duke.
• Tickets are not eligible for Duke Club points.
If you have any questions, or have not received a confirmation, please contact our Customer Service team on (0)330 088 5045
Book Tickets