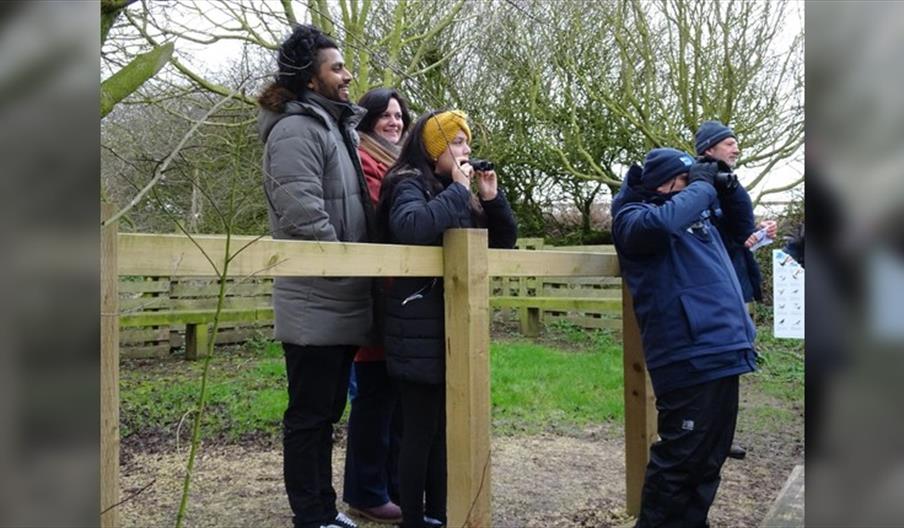 About
Ever wondered which bird is which? Or wanted to be able to tell a starling from a blackbird? Then join us for a gentle introduction to birdwatching on selected weekends in January.

Brush up on your garden and seasonal birds with the help of our friendly guides. We'll take you through the principles of bird identification, share tips on how to best attract garden birds, what to feed them and the best places to spot birds when you're out and about.

You'll start the day with a complimentary hot drink and bacon toasty or toasted teacake while watching the wildlife from around our café area. Following this we will head out to our bird feeding garden, around the nature trail, taking in this year's farmland bird crop, before heading down to the cliffs.

To conclude your Breakfast Birdwatch you'll return to the Seabird Centre where your guide will gift you a Birdwatchers Field List where you can record your morning sightings and any other birds you spot throughout the year.

Four dates available: Sat 15 Jan, Sun 16 Jan, Sat 22 Jan, Sun 23 Jan. 9.30-11.30am

Tickets(inc admission): Adult RSPB member £9.60, Child RSPB member £4.80; Adult non-member £12, Child non-member £6 - plus 50p booking fee.
Book Tickets
Map & Directions