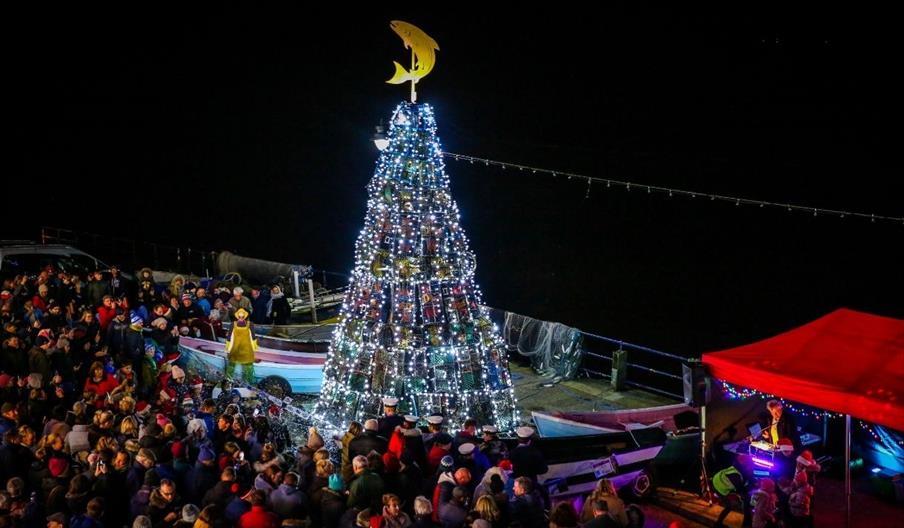 About
The famous Filey Fishtive Tree is back in 2021 and the switch on event will be held on Saturday 4th December at 6pm.
Come along to see the amazing lobster and crab pot tree been illuminated, join in the music and enjoy several photo opportunities around coble landing! You never know, it may also snow!
Stay tuned for more details!
Book Tickets