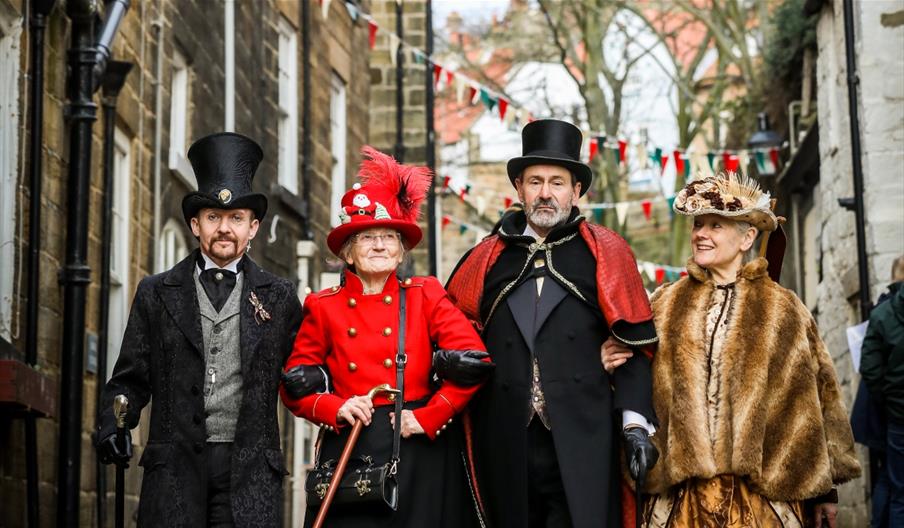 About
The first Robin Hood's Bay Victorian Weekend was held in 1994. Initially created to promote business in the village in the traditionally quiet period prior to Christmas, the event has been staged annually and has grown larger each year.

Typically held the first weekend in December, the event gives all visitors and residents the opportunity to dress up in traditional Victorian costume. The village also benefits from a flurry of Christmas decorations from lights to window dressings, Christmas trees and festive wreaths.

Festive Fun, Past & Present: December 2nd, 3rd & 4th 2022.
Book Tickets