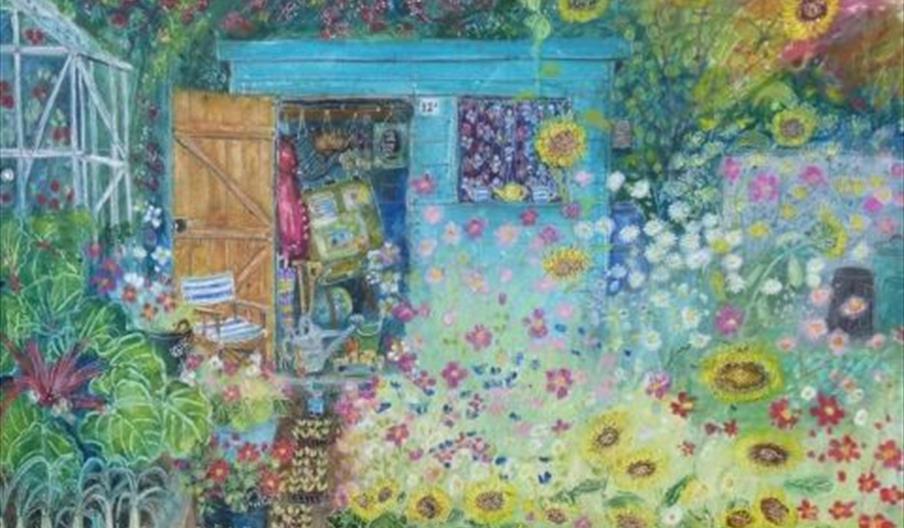 About
Selina's inspiration for her summer exhibition at Scampston draws upon the unique ambience found here at Scampston during the summer months when the garden is in full bloom.

In this exhibition, Selina has captured Scampston's atmosphere, character and colour by responding to the range and special qualities of its garden structures, plants and creatures (including dragonflies, butterflies and field mice).

About Selina Thorp
Selina was born in Leeds in 1968 and graduated from Edinburgh College of Art with a BA (Hons) in Drawing and Painting in 1990. She now lives and works as a full-time artist in Leeds, exhibiting regularly in Harrogate, Norfolk and Edinburgh.

Selina enjoys drawing and painting a wide variety of subjects, including gardens, townscapes and seascapes. She works as much as possible 'on the spot' and at both large and small scales.
Booking Information
No booking required. The exhibition is free to visit in the Walled Garden Cafe.
Contact Details
Contact Name: Anna Walker
Email: anna@scampston.co.uk
Phone: 01944759111
Postal Address:
Estate Office, Scampston Walled Garden
n Cafe.
Book Tickets