Discover the best events happening along the Yorkshire Coast, carefully curated and promoted by us. From cultural festivals to business expos, our promoted events offer a glimpse into the diverse and vibrant experiences our region has to offer. Don't miss out on these highlights.
Digital Skills Bootcamp
Would you be interested in learning more about digital marketing and social media?
There is a digital bootcamp running in Scarborough, starting in December to help local businesses to develop their skills and knowledge around digital marketing. Think social media, SEO, blogging, paid for campaigns, video content and so much more!
This is a very practical course so be prepared to get stuck in and make a difference.
Skills Bootcamps are part of the Government's Lifetime Skills Guarantee, helping everyone gain skills for life. There is funding in place and one of the team will discuss eligibility and how the funding works.
Please click here to register your interest and the team will be in touch.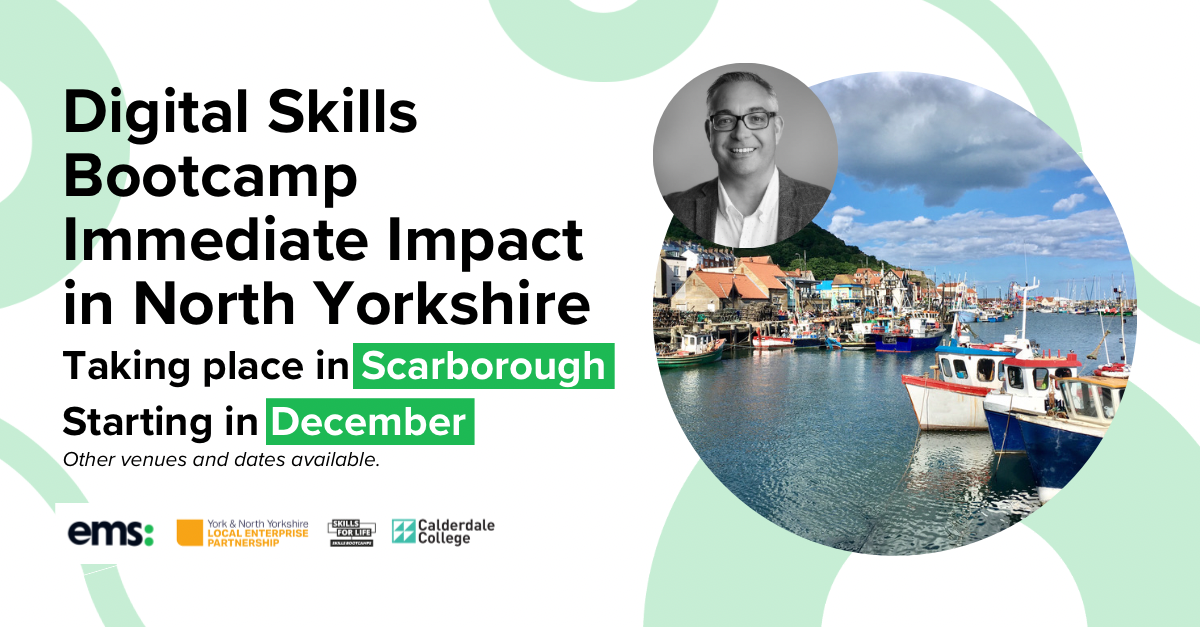 2024 Yorkshire Hospitality Tourism and Business EXPO
2024 Yorkshire Hospitality Tourism & Business Expo, brought to you by Scarborough Hospitality Association.
Following the huge success of the 2023 Expo, 2024 looks to be even bigger and better.
Taking place on Tuesday 5th March 2024 between 10.00 and 16.30, the Expo will again be held at the spectacular Scarborough Spa, within the aptly named Grand Hall. The event will see a variety of businesses exhibiting their products and services to hospitality and retail traders across the borough and beyond.
Exhibitors from a range of food, drink and service providers and attractions will come together from across the region, which in past years have including Bid Foods, Booker, Millers, Hopwells, Whitby Gin, Wold Top Brewery, Spirit of Yorkshire Distillery, Host & Stay, The Linen House, Alpamare, English Heritage, Scarborough Sealife and many more.
In 2023 the event boasted more than140 fantastic exhibitors and saw one lucky attendee walk away with a £500 Booker voucher in the FREE raffle.
This is a fantastic event which enables independent producers to showcase their products and provides a great opportunity for business to business networking. An absolute MUST for the diary.
This is a FREE event. Register by clicking here.
*Please note, this event is for BUSINESSES ONLY and is not open to the general public.
*If you would like to enquire about exhibiting, please email for further information - info@scarboroughhospitality.com
Visit England
Find out more here.