Welcome to the Scarborough Fair, a year-round programme of events that will bring together curious audiences through arts, heritage, and sport at venues across the town. 
The Scarborough Fair will play an important role in Scarborough's regeneration, linking the heritage, geography, culture and people of our town in a way that helps us articulate our story.
Enjoy a series of events at venues across town, beginning with Scarborough Lights. Launching this November, this annual festival will captivate you with thought-provoking lightworks that temporarily transform a range of spaces as we reflect on our sense of place: our past, present and future.
We'll be sharing more updates about the Scarborough Fair soon – check back regularly for the latest news.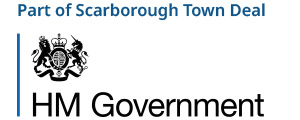 Share your images
Share your Yorkshire Coast images on Instagram using #YorkshireCoast and your images could appear in our gallery below!